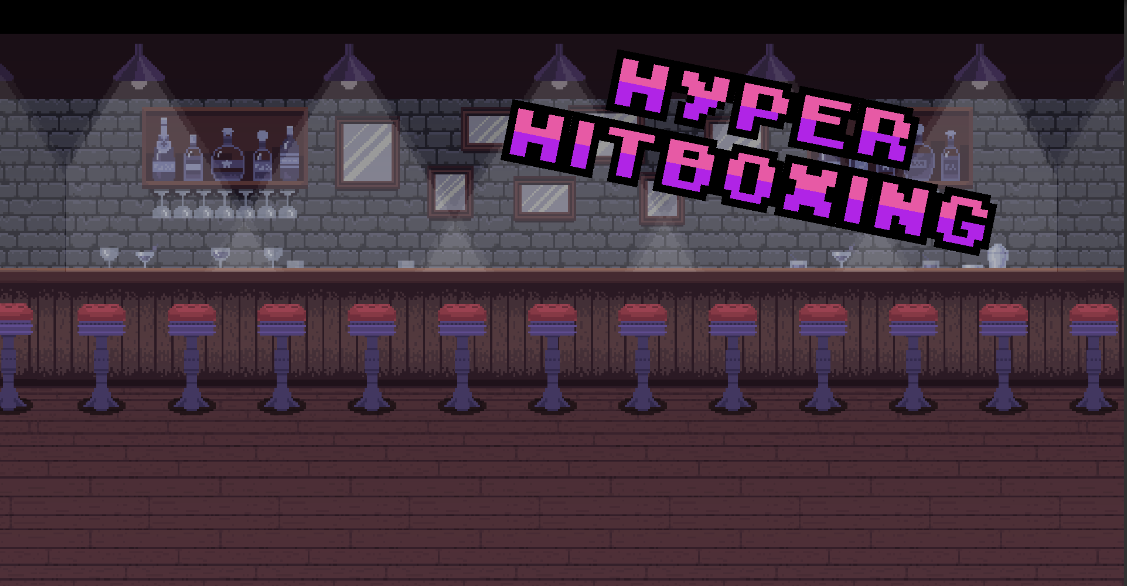 Hyper HitBoxing
A downloadable game for Windows and macOS
Hyper Hitboxing is a 2D fighting game focused on Boxing. Stamina management is key in this game as your moves rely on and are limited to how much stamina you have.
This game is still early in development, not everything works properly yet.
Current features:

Versus Mode (Vs player and CPU)
Training Mode
Offline PvP
Update 0.0.16:

CPU difficulty mode: easy and hard.
Purchase
In order to download this game you must purchase it at or above the minimum price of 4.00€ EUR. You will get access to the following files:
BoxFightX 0.0.16_WIN.zip
27 MB
BoxFightX 0.0.16_MAC.zip
29 MB
Comments
Log in with itch.io to leave a comment.
Would like a demo without a how to play or somthing
also found a diffrent gaame of urs on parsec
Amazing game! Keep up the good work! I hope it's on Steam eventually!
just bought it. I've been waiting for any type of boxing game for a while now. thanks for scratching my itch.
what the...you made a mac exclusive game? I wont question the decision, ill just wait
It's not, but the Windows build is not marked as "Windows". So, the Windows logo does not appear and you cannot install the game in the itch desktop app.
thanks for clearing the issue, sorry for the inconvenience
Nice
I'll buy as soon as the cat gets off my lap so can grab my wallet
Edit: well heck cat finally got off my lap but it turns out you need paypal to pay for it guess I'll die
i wish itch.io had different payment methods :[ sorry guys maybe ill get it on steam someday
most games propose something else (I think it's stripe?); some propose a choice between paypal and Stripe. I have no idea what the logistics are and if it works for you, but maybe you want to look into it? I'd love to be able to buy this here, not on Steam, if possible (I generally avoid Steam).

oh YEAAAAAAAUUUUHHH!!! 8D
God this game looks greaaat